PDR for Cars & Trucks
Repairing panels and dents on cars and trucks
We are a success orientated company. We believe in delivering high quality service and training.
Here we have a 2001 Volkswagen Jetta with dents on the trunk lid.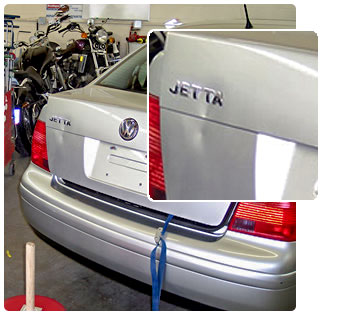 This Jetta presented a few challenges to the Dentique Technician. One of the dents was right on the trunk lid panel seam.
Body seams are structural features designed for increasing strength to a particular area. This is an example of what challenges will be discussed with you by the Dentique Technician.
The Dentique Technician works the panel from inside through access holes in the trunk lid after the interior lining was removed. Strategic leverage is used to put pressure on the dent using specialized tools.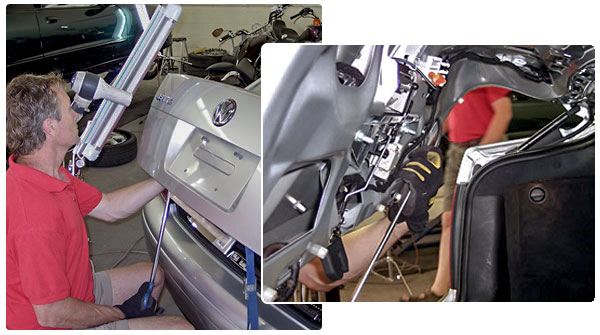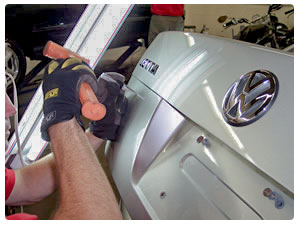 Heat may be applied to the paint to prevent cracking on sharper dents.
The metal is worked from inside and out, massaging the metal back to its original state.
This process increases the strength of the metal, ensuring that the dent doesn't 'pop' back in.
As you can see the results are picture perfect! The value of the car is restored at a fraction of the cost and time of a body shop!