Motorcycle Dent Repair
Fuel Tanks and Fenders are some of the most dented parts on motorcycles
We are a success orientated company. We believe in delivering high quality service and training.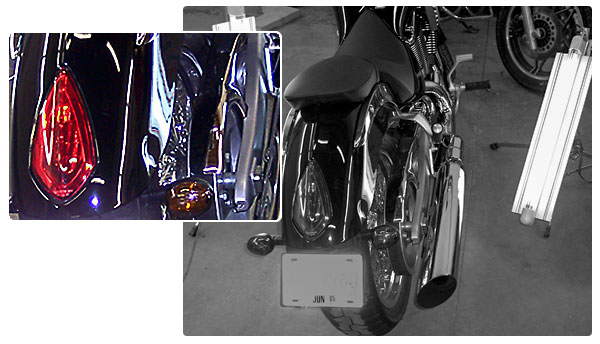 Metal fenders and gas tanks are reworked on motorcycles the same way as cars. As you can see in the picture, there is a dent in the back right side of the rear fender of this 2003 Victory Motorcycle.
The Dentique Technician applies the same metal work to both sides of the metal, reworking it until then dent is smoothed out.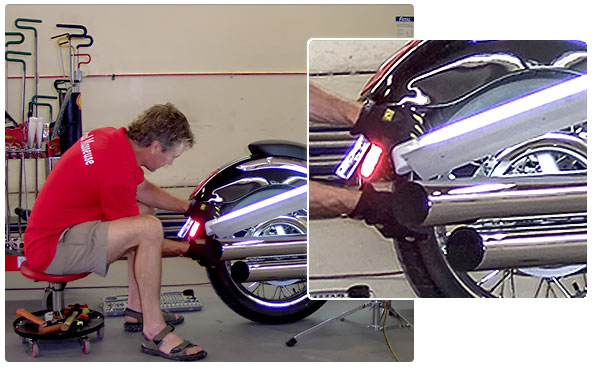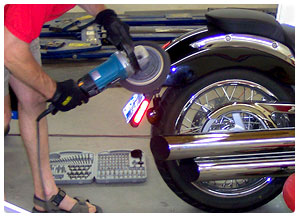 The work area is buffed out back to a mirror finish!
The fender is repaired, and the beauty of this motorcycle is restored, again at a fraction of the cost of a body shop.